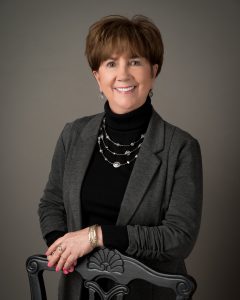 Diana Rieschick
REALTOR®
diana@kellermanrealestate.com
Cell Phone: 785-364-0267
Office Phone: 785-364-2000
Moving to a new area can be stressful and scary. It is my job to make your transition smoother from start to finish. Holton is conveniently located 30 miles north of Topeka and has much to offer for all ages…a great community to call home!
I have called this growing community home my entire life. I live in rural Jackson County and enjoy the rural lifestyle. I am blessed with 3 granddaughters that continually keep me on my toes!
I have been a real estate agent with Kellerman Real Estate since 1992. Kellerman Real Estate is a locally owned business in Holton that has combined family and friendship to earn the honest reputation of being a highly successful company. Not only do I enjoy real estate, I especially enjoy meeting new people, conquering the challenges of finding the perfect home for someone, forming friendships, and introducing clients to what our community has to offer.
I appreciate your interest in Kellerman Real Estate and choosing me as your real estate agent. I look forward to helping you with your real estate needs, be it big or small. Whether buying or selling, I wish you good luck and hope to meet you soon!
0 listings matched your search. Please try to broaden your search criteria or try again later.