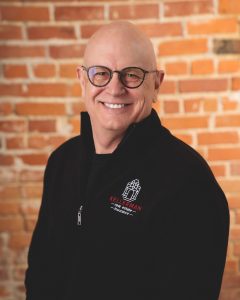 Roger Hower
REALTOR®
rhower@kellermanrealestate.com
Cell Phone: 785-364-8272
Office Phone: 785-364-2000
Cindy (Kellerman) Hower and I feel truly blessed to have called Jackson County, Kansas our home for over 55 years. Living 6 miles (and 2 stop signs away) from the office in Holton, gives us the best of both worlds. Watching our community evolve over time has given us cause to reminisce about "the good ole days" but then we look around and see all the great new energy that is pouring into our Town Square and we smile. As of this writing (November 1,2013) five of our Historic Holton Mainstreet buildings are in the rehab process under the direction of a new generation of high energy entrepreneurs. They see the value of investing in our community for generations to come.
We take the responsibility of running a 60 year old business seriously. Loyal customers and clients have supported us over the years as we have helped them buy or sell property in addition to insuring their homes, vehicles, businesses and lives.
If you are looking to move to our community or switch locations within our community, I feel it's important to focus on more than JUST "selling" you real estate. I enjoy investing time and energy enhancing resources to invite people to our little part of the world. That's why you will find me volunteering through Church, Holton Main Street, Rotary, REALTOR® associations or helping with a local 5K or triathlon.
The strength of the agricultural sector has poured over into higher land values. Watching this trend caused me to ask myself how we could better serve our Ag Clients. Last winter I graduated from the Missouri Auction School and have enjoyed Auctioneering. Who says you can't teach an old dog new tricks?
As a company, our team of REALTORS® is heavily involved in the Topeka Area Association of REALTORS® and Kansas Association of REALTORS® where you will find us advocating for home ownership and property rights.
In our spare time Cindy and I enjoy fitness activities as she runs half marathons and I am a long distance cyclist. The view of countryside at a slower pace gives us time to reflect. Our daughter, Lauren is a Senior at Kansas State University in Manhattan, majoring in Early Childhood Education. She is passionate about kids and jumpstarting their formal educations. We enjoy visiting her in Manhattan especially during football season. Go Cats!
0 listings matched your search. Please try to broaden your search criteria or try again later.